Telstra NBN Fibre is ridiculously expensive
Wow Telstra sucks… $80 per month for fibre?? 5GB transfer/month?? I double-checked my calendar, it's not 1999 but these prices seem like they are from that era.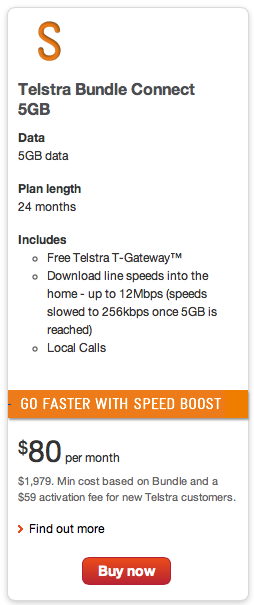 What made me laugh even harder was this:

With the $20 per month addon, you are boosted to 100Mbps but as soon as 5GB is transferred… back to 256kbps! I guess things haven't changed in the 3 years since I left Australia - Telstra is still damn expensive.